Join us for a Zoom Webinar Presentation on
Wednesday, October 21st 
Due to the COVID-19 pandemic, our Financial Forum will be a Zoom Webinar. We are hosting two events on Wednesday, October 21, 2020 at 12:30PM and 7:00PM.
Our guest speaker is Gene Goldman, the Chief Investment Officer & Director of Research at Cetera Investment Management LLC.
Gene will be discussing the current economic landscape, factors that may decide the election, and the implications of the election results.
Pending compliance approval, we will be posting a recording of this webinar. If you are interested in this event, but unable to attend, sign up anyways to receive the recording.
Register Today!
Select A Time To Proceed
Welcoming Remarks
David Jaffa, CFP®
Kevin Elbinger, CFP®
Office & Technology Updates
Featured Guest Speaker
Gene Goldman, CFA
Panel Q&A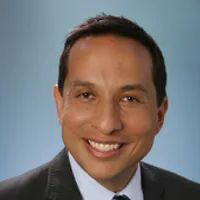 Gene Goldman, CFA
Chief Investment Officer & Director of Research at Cetera Financial Group
Gene Goldman is responsible for the strategic direction and continued growth of the firm's research offerings. His role includes setting the vision for superior capabilities and enabling the delivery of objective investment advice. He provides day-to-day oversight of Cetera Investment Management, with a focus on providing unbiased research about the economy and financial markets, asset allocation strategies, mutual funds and other investment related topics. Mr. Goldman also helps oversee the investment committee and their commitment to delivering thought leadership on the economy, financial markets and investment strategies, as well as implementation and practice recommendations for advisors.
Mr. Goldman has more than 24 years of experience in the development of investment strategies, money manager research and overseeing investment analysts. Previously, he was a vice president and market strategist with LPL Financial, where he helped in the development and articulation of market and investment strategies. Before this role, Mr. Goldman served as lead strategist in the manager strategy group, where he supervised the research and analysis performed by the team's analysts in the LPL Financial centrally managed and open architecture mutual fund and separately managed account platforms. Prior to joining LPL Financial in 1996, he spent two years at Liberty Financial, where he was a mutual fund product analyst within the Research Department.
Mr. Goldman received his Bachelor of Science in engineering from Worcester Polytechnic Institute in Worcester, MA, and his Master of Business Administration with a concentration in finance from Northeastern University in Boston.
He also holds Series 7 and 63 securities registrations and is a Chartered Financial Analyst® (CFA) charterholder.
This workshop is purely educational. No products or services will be offered for sale and there is no obligation.